Graphics card sales are very much flagging for current-gen products, if the latest gossip from the GPU grapevine is to be believed.
Moore's Law is Dead (MLID) provided the inside scoop from various sources in the retail industry - add your own seasoning as ever - as part of the YouTuber's latest video (which focuses primarily on analyzing performance levels of the RTX 4060, though that's not what we're interested in here).
One source at a major retailer outside of the US (presumably in Europe) that MLID spoke to said that NVIDIA's RTX 3060 and RTX 3050 were still selling well at under the $300 (US) mark (the RTX 3050 especially, for those models under $250). And that on AMD's side, the RX 6700 XT and 6600 XT are selling decently.
Otherwise, other GPUs, meaning all Lovelace and RDNA 3 models, are basically doing nothing ("crickets") sales-wise.
Everything but those mentioned last-gen graphics cards is selling horribly, we're told, and that includes the RTX 4090 (in comparison to previous sales, presumably - this was never a GPU that'd be shifting a ton of units given its price bracket, which is out of reach of the vast majority of PC gamers, of course).
Other retailers are seeing a bit of traction with current-gen GPUs, but only a little.
Another source, this time a big-name retailer in the US, told MLID that the RX 7900 XTX flagship is selling well now that it has been reduced to around the $950 level (or lower). And that for Lovelace, the RTX 4070 is doing okay for models dropped to under $600 (which happens, but rarely). For last-gen, the RTX 3060 Ti is singled out in the US (below $300), and the RX 6750 XT and 6650 XT are said to be selling reasonably.
However, this source claims that every other graphics card is "turning into a loser," and at their particular store, they didn't sell a single RTX 4080 in the past month (and no RTX 4090s either, not to gamers - just maybe the odd one every fortnight, purchased for heavyweight AI duties).
A third source, a major online retailer this time, notes that RTX 4090 sales are "way down" (again - there's a theme there). Oddly, the only high-end GPUs now selling, according to this source, are RTX 4070 Ti models - the cheapest ones (at $800 or under, when discounted in sales) - and the 7900 XTX (and XT) now they're 10% to 20% below MSRP.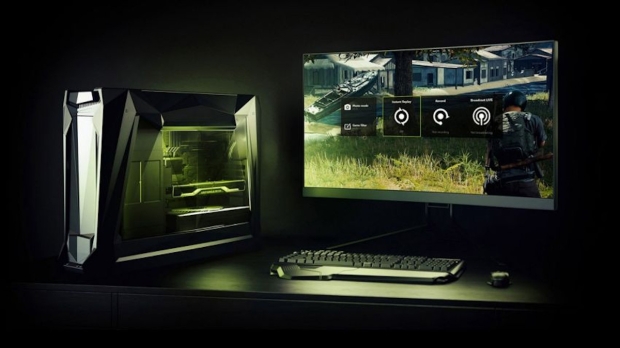 Drawing conclusions (so pass the salt)
Putting all that together, then - bearing in mind all this is so much rumor and speculation - AMD seems to be having at least some success with its RX 7900 XTX (and XT to an extent), and NVIDIA is going okay with RTX 4070 and 4070 Ti models, when they're priced low enough.
But otherwise, current-gen GPUs look pretty much a bust. Away from the high-end, gamers are only buying last-gen graphics cards (RDNA 2 and RTX 3060 models).
A fourth source informs MLID that GPU sales are massively down overall, and that smaller stores relying on graphics card revenue are going out of business (modest operations focusing more on CPU and motherboard stock haven't been hit nearly as hard).
In short, as MLID concludes, everyone is getting thoroughly fed up with current-gen pricing - even the more affordable recent launches from Lovelace and RDNA 3 - and while new PCs are being built still, they are running with last-gen GPUs just because they represent a more solid value proposition.
This is far from a surprise to us, as we very much feel the same way. NVIDIA's RTX 4060 may be cheaper than its predecessor at launch (it's out today), but it still has that VRAM sticking point, and it's not a huge amount faster than the RTX 3060 looking at our review benchmarks. Yes, there's DLSS 3 to take into account also, but that has a pretty limited impact in terms of the supported games thus far.
It's not surprising that RTX 3060 models are attracting upgraders and PC builders, given discount pricing ahead of the 4060's launch, and the comparative performance levels here.
Will the GPU market ever be fixed? That's the question on the tip of the tongue for a lot of folks, but we guess the way to look at it is - with sales of generally pricey current-gen GPUs mostly floundering (but for a few exceptions), the market will force a correction eventually. That's our optimistic take on the matter, although partly, we're still trying to convince ourselves here.
With the way things are going of late, AMD gives us a little hope, but NVIDIA seems to plain not care about its reputation among gamers (perhaps because GeForce is going to take a backseat to the real money-spinning GPUs used for heavyweight tasks and that currently overloaded bandwagon, AI).
All of this could leave the door open in terms of a golden opportunity for Intel, mind, with Arc graphics cards making meaningful progress on a consistent basis.