New testimony in the FTC v Microsoft case reveals that all future ZeniMax games may be made exclusive to the Xbox platform.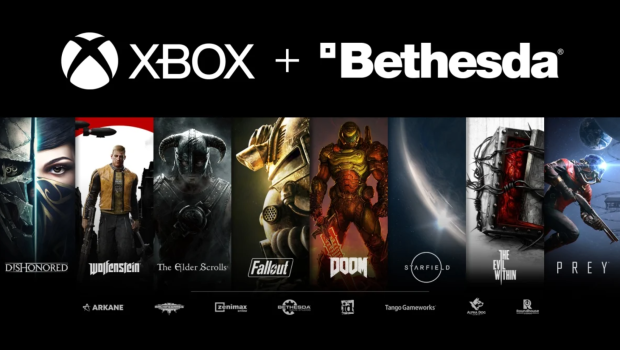 Today is the last day in the FTC v Microsoft evidentiary hearing case, and we're already hearing some bombshell reveals. According to emails presented in the hearing between Xbox's GLT (Gaming Leadership Team), it appears that all future ZeniMax titles will be made exclusive to Xbox. This would include all new and future titles from operational units like Bethesda Game Studios, id Software, ZeniMax Online, and apply to games like Fallout 5, The Elder Scrolls VI, new Doom games, the upcoming Indiana Jones game, and much more.
During Stuart's witness examination by the FTC, Commission lawyer James Weingarten dissected key parts of the ZeniMax acquisition (codenamed Atom). Weingarten chronicled a series of email chains that included Jamie Lawver, who oversaw the $7.5 billion ZeniMax integration into Xbox's first-party studios division, Matt Booty, the head of Xbox Game Studios.
In one particularly interesting email between Tim Stuart and Matt Booty, the Xbox Game Studios head said that Microsoft was deviating from the deal model and making all ZeniMax games exclusive.
Below is a quick transcription of an email chain between Booty and Stuart:
Stuart: "This is new IP, I assume, not ALL games?"

Booty: "Nope. All games."

Booty: "As I was saying, different than the deal model."
In another email chain between Tim Stuart and Jamie Lawver:
Stuart: "All games going forward?"

Lawver: "Yes"

Stuart: "Not just new IP but ALL? Wow.

Lawver: "Yes"
Elsewhere in the testimony, documents show that Stuart said this would significantly affect the deal model's valuation.
In the testimony, it was reiterated that Xbox gaming CEO Phil Spencer makes the final call to make games exclusive to the Xbox ecosystem.