The ZeniMax acquisition, aka Project Atom, used a specific sliding-scale model to assess the possible risks and downsides of making ZeniMax titles exclusive to the Xbox platform.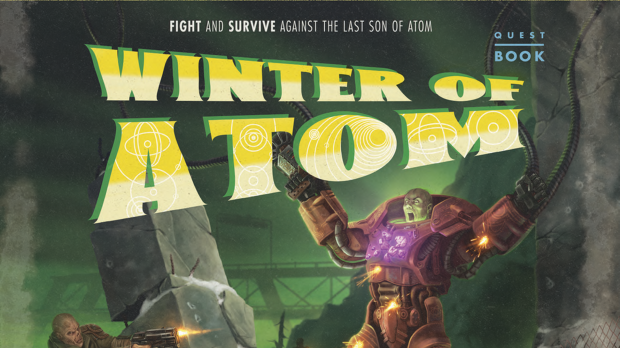 Exclusivity is a hot topic in the games industry. On one hand, Sony has used exclusivity as a means to pay developers to skip Xbox, which makes Sony, in the words of Phil Spencer, a "hostile and aggressive competitor". On the other hand, exclusives are advantageous to developers and also offer a way for Xbox, PlayStation, and Nintendo stand apart. Because they're such powerful tools for platforms and developers, exclusives are a big part of the industry and aren't going anywhere anytime soon.
In regards to ZeniMax and Bethesda game exclusivity, today's testimony in the FTC v Microsoft case highlights what that decision-making process was like inside of Xbox. Testimony revealed that all future ZeniMax games, including sequels and new IPs, appear to be exclusive to Xbox. But how did Microsoft come to that decision?
In today's evidentiary hearing, the FTC's James Weingarten examined Xbox gaming Chief Financial Officer Tim Stuart. The line of questioning revealed some very interesting information about the ZeniMax acquisition.
Microsoft created what was called a Neutrino Model, named possibly in relation to Project Atom, the codename for the ZeniMax acquisition. This model included a sliding scale from 1-5, where 1 was multiplatform and 5 was total Xbox exclusivity. It appears that Microsoft may have went with the #5 option.
Below we have a paraphrased transcript on what was said during the testimony:
Q Neutrino model was scenarios regarding ZeniMax exclusivity. It included 5 scenarios?

Yes

Q This is a summary of five potential scenarios with reflect to ZeniMax content after Microsoft completes its acquisition?

Yes, the marketing team put together a few scenarios.

Q One of the strategies presented in the Neutrino...Depending on what Neutrino scenario that Xbox considers, that will have an impact on the commitment and valuation?

That's right

Q There's a gap, there's a commitment, there's a shortfall...

The marketing team put this together.

Q If there's a gap, your responsibility to find a way to fill in the gap to get to the valuation?

That's right

Q In your chat, you reference #5 of neutrino. The scenarios run 1-5, 1 is fully cross platform, runs through various degrees of exclusivity, and 5 is full Xbox exclusive?

Yes
In an email chain, Jerret West, the Chief Marketing Officer for Xbox and Tim Stuart's boss, said: "Taking all the new IP exclusive, delaying porting to PS version for established video games like Fallout..."
Stuart had added others like first-party senior finance director Jamie Lawver so that Lawver and her team could run these scenarios--including full Xbox exclusivity of ZeniMax titles--through the deal model to assign a value on the scenario. Once that value was spit out by the deal model, Stuart could then compare it against the total valuation of ZeniMax, which was $7.5 billion.
The scenario delivered an increase in Game Pass subscribers, but a significant marketing impact.
Q They run a scenario and there's a material drop from the commitment?

In this analysis, yes there's a drop.

Q There's going to have to be a work done to figure out a way that if this scenario is implemented after the commitment?

That's right.
Stuart went on to say that the valuation of ZeniMax is spread across a 10-year period. When asked by Commission lawyer James Weingarten about this, Stuart said:
Q You recall that you discussed at the GLT this gap that this scenario could create?

Yeah

Q Starfield is exclusive?

Yes

Q Despite launching Starfield as an exclusive, you believe that Microsoft can still meet its commitment to the board?

Yes

Q Part of that is because that is a 10 year model and you have time to create more value?

Change to this model early on is more believable. 10-year value is over the life of the asset.
The gist of this examination is that Microsoft can, and apparently will, run various scenarios through the deal model, such as making games exclusive, to see the potential gains or losses against the total valuation of the company.
If there is a specific gain, Microsoft may implement some sort of exclusivity. In this case, it looks like Microsoft decided that the potential gain Game Pass subscribers--which is one of the Xbox gaming division's core goals--was enough to offset losses in game sales on the PlayStation platform.