Minecraft is the best-earning Xbox game of all time and delivers considerable profits to Microsoft's games division.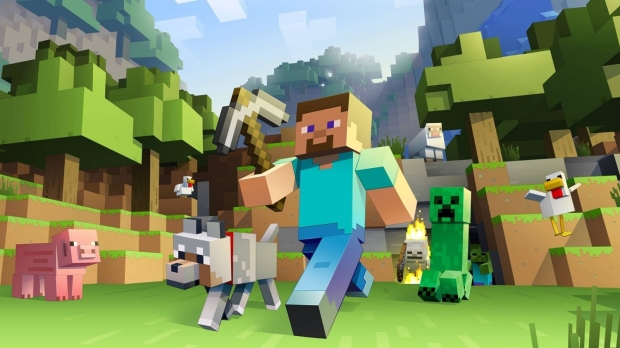 At the recent FTC v Microsoft hearing in federal court, Xbox gaming CEO Phil Spencer confirmed that Minecraft earns more revenues than any other Xbox game and that it drives "significant profits" for Microsoft.
Considering the breadth of Minecraft's releases and widespread reach on practically every platform where games are made available, this small tidbit isn't exactly a surprise. The game is (and has been) everywhere, including the best-selling Nintendo Switch and the market-leading PlayStation. In a previous interview from March 2023 with Xbox On, Phil Spencer said that Minecraft had 'maybe 120 million MAUs.' Matching that up with previous statements that first-party Xbox games have a total of 150 million monthly active users (MAUs) on all platforms, we can see that Minecraft accounts for almost all of Xbox's current active players.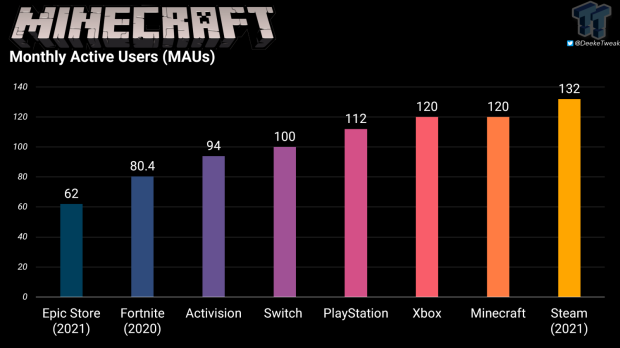 Elsewhere in the hearing, both Phil Spencer and Xbox Game Studios head Matt Booty reiterate the important business relationship that Xbox has with PlayStation, and that Minecraft is one of the main games that connects the two rivals in a lucrative, multi-year PLA (Publishing Licensing Agreement).
"We have a great working relationship with Sony as it pertains to Minecraft," Matt Booty said in his testimony during day one of the evidentiary hearing. "They generally seemed pleased and grateful for the business partnership."
Booty went on to say that Minecraft is considered a franchise, as exhibited by the spin-off games Minecraft Dungeons and Minecraft Legends, which was launched on multiple platforms outside of Xbox.
To counter the FTC's claims of having the ability and incentive to withhold content and cause anti-competitive harm to rivals, Microsoft's management has used Minecraft as a prime example of its intentions with Call of Duty and other Activision franchises should the Microsoft-Activision merger move forward.
Microsoft acquired Minecraft developer Mojang in September 2014, and chose to keep Minecraft on rival PlayStation platforms. Shortly before the acquisition, Minecraft was available on both PS3 and PS4. For many years, Minecraft has been a source of a strong mutualistic business arrangement between Microsoft and Sony which sees both companies earning and profiting on Minecraft sales.
New Minecraft games have also been released on non-Xbox platforms.
Farther along in the testimony, the Xbox gaming CEO reiterates that Minecraft is the biggest game they have:
"Halo is much smaller that Call of Duty, Starfield is much smaller than Minecraft," Spencer said.