Minecraft is much, much more popular on Nintendo Switch and PlayStation than it is on Xbox...and rightly so given the sales differences between these platforms.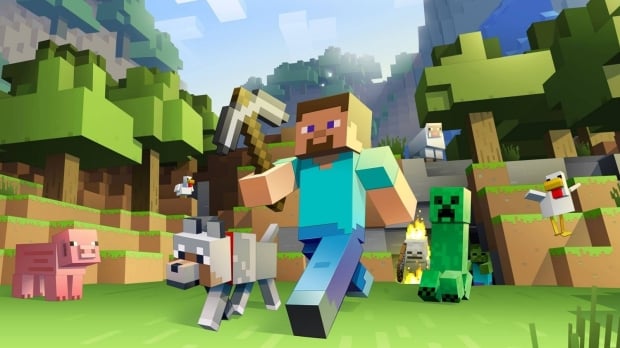 Microsoft has already confirmed that Minecraft is Xbox's largest game in terms of revenues, and that it delivers significant profits. What's interesting is how much revenue the game actually makes, and where it actually makes those earnings. While we don't know exact dollar values to Minecraft's mega-hit success, we do know that the game earns a lot more money on practically every platform other than Xbox.
In his testimony in the FTC v Microsoft federal case, Xbox gaming Chief Financial Officer Tim Stuart sheds light on Minecraft's success. In Fiscal Year 2021, Minecraft made 4x more revenue on the Nintendo Switch than it does Xbox. The game also made 2x as much revenue on PlayStation than it did on Xbox.
Below is a transcript of his testimony:
Q Is Minecraft a significant revenue driver for Xbox?

Yes.

Q How does Xbox compare some of the other platforms on there?

It is the smallest

Q How does it compare to PlayStation to Xbox?

Roughly twice as big.

Q What about Nintendo?

Roughly twice as big as PlayStation. 4x as big as Xbox.

Q If you compare the net revenue to the gross margin, how profitable is Minecraft?

Minecraft is one of the most profitable, if not the most profitable first-party game.
Elsewhere in his testimony, Stuart talks about why Minecraft shouldn't be taken exclusive. It would be heavily detrimental to Xbox's bottom line and eat into profits, as well as erode the established multi-platform playerbase.
Microsoft in its DNA is a platform company. Some of the biggest games in the world, Minecraft, Roblox, Fortnite, Call of Duty, are strong across all platforms. They have the biggest communities biggest impact on gaming, make the most revenues.
"We were one of the first to allow cross-platform play in Minecraft. We allowed entitlements to roam, logins to roam, which allows gamers to roam across multiple platforms.

"We operate in the gaming market. Gaming market has many platforms, many devices, many users, if the gaming market is growing it's good for us. Some of the decisions we made we believe it is good for us but it is also good for the industry. So a rising tide raises all boats.

"The strength of a game like minecraft comes from its cross-platform play. You'd lose a significant revenue stream if you didn't keep supporting that."