Microsoft has tried, and failed, to persuade Activision to bring its billion-dollar franchises over to Game Pass.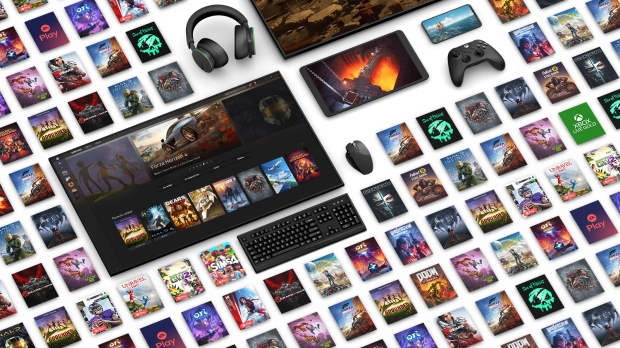 Yesterday, we learned that Activision doesn't have a zero tolerance policy on video game subscriptions. Actvision CEO Bobby Kotick testified under oath that publisher could be convinced to bring its games to services like Xbox Game Pass and PlayStation Plus Extra/Premium...provided a high enough "commercial incentive" were offered.
In his testimony, Kotick essentially said that companies like Microsoft and Sony would have to pay an exorbitant fee in order to secure Activision games on these services, especially given the often-cited "cannibalistic effects" of Game Pass (users can choose to subscribe for $10 a month instead of buying a game for $70, potentially leaving lots of money on the table).
"I don't think there's a company that could ever offer us or be willing to make the type of commercial commitment to provide that kind of structural value," Kotick told FTC lawyer Jennifer Fleury in recent testimony.
A new report from economist witness Dr. Carlton filed shortly before Bobby Kotick's testimony indicates that Microsoft has indeed tried, and failed, to convince Activision to bring its games to Game Pass.
This was later proven accurate in Kotick's witness testimony.
Q In 2020 Activision considered putting games on Game Pass, right?

Yes we considered it. We made a decision not to include our games on game pass as a subscription service.
Apart from an insufficient monetary incentive, which could include an upfront fee, guaranteed royalty payouts, and even bonuses based on engagement on the subscription service, there's a possibility that Microsoft would have required some level of subscription exclusivity.
Remember that Activision has a strong marketing and promotional publishing licensing agreement (PLA) with Sony. This deal allows Sony to receive early and exclusive access to Call of Duty content for its PlayStation platform. It also means that Call of Duty games can show up as PlayStation Plus Essential freebies for an entire month. We've seen a number of COD titles pop up on PS Plus, including Black Ops IIII, and it's also been confirmed that Black Ops Cold War will be a PS Plus freebie next month.
Recent reports also show that Sony will sometimes require subscription exclusivity for titles offered on PlayStation Plus.
On top of the lower payouts/upfront fees, these exclusivity deals are bad news for a company like Activision who makes billions of dollars a year by making Call of Duty available to as many platforms as possible.